Wes Wigginton Earns Graduate Master Builder Designation
March 5, 2010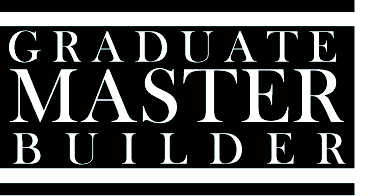 The ultimate symbol of the building professional, Wes Wigginton has earned the designation of Graduate Master Builder (GMB). This designation is for experienced veteran only.  Before earning the GMB designation a builder Wes had to demonstrate and possess over ten years of building experience and have completed a comprehensive set of courses provided by the National Association of Home Builders. GMB courses are more advanced with in-depth instruction geared for experienced building professionals.
The Graduate Master Builder designation focuses on effective management in the office and on the job site, covering a range of subjects including codes and standards, skills in material selection and application techniques, and analysis of all stages of new home construction. Instruction also includes scheduling and estimating skills, job cost procedures, accounting principles and basic contract law. The designations require that graduates meet prescribed standards of practice and experience, complete a comprehensive education curriculum and pledge to uphold the program's code of ethics.
According to the latest industry information, there are only 42 Graduate Master Builders in the Austin, Texas area, out of the hundreds of Builders doing business. This is further evidence of Wes's commitment to this industry and his desire to continue to be a leader in his field.